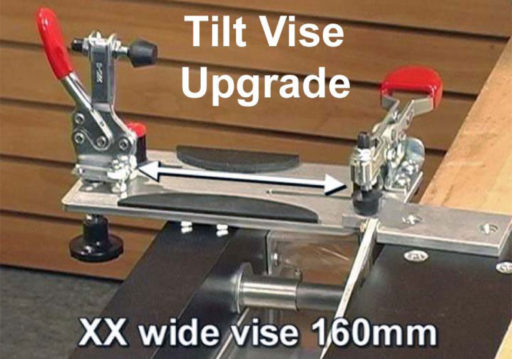 Upgrades
For shops that sell & service very wide skis we have the Extra Wide Tilt Vise. It is 160mm wide at the ski stops which are located 40 cm left and right of the mid-sole mark. That is 70mm wider than the original vise.
We also accept trade-ins as partial payment.
We can rebuild almost anything we ever made. Call for quotes 802-899-4738.
Please CONTACT US for more information.